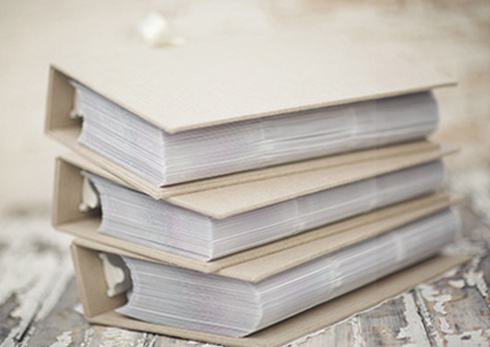 WEDDING PHOTOGRAPHY PACKAGES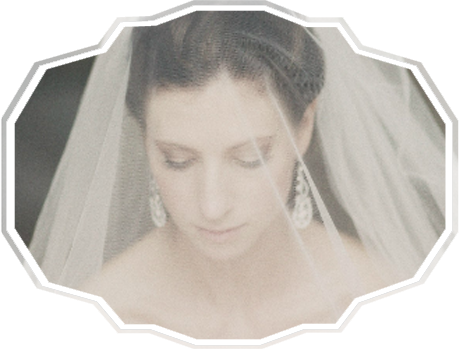 RESERVE YOUR DATE
CONTACT

To ensure that Sarah is able to give her clients an enjoyable boutique experience, dates are limited and reserved for truly wonderful clients. This page has a brief description of package options that seem to work well for most of my couples. However you are more then welcome to create a package all your own.
OPTION ONE
" THE EITHER "

(Signature first edition prints)
ALL of your moments captured and placed into your hands as First Edition Prints. Sarah's Signature Package was created for the client who wants the whole series of images in a full collection.
MORE ABOUT SARAH DICICCO PHOTOGRAPHY
OPTION TWO
" THE OR "

(Designed Formal Album)
ALL of your moments captured, hand selected and posted online for your formal album image selection. This "OR" package was created for the client who only wants a formal coffee table album.
MORE ABOUT SARAH DICICCO PHOTOGRAPHY
OPTION THREE
" I WANT THEM BOTH "

(Designed Formal Album & Signature first edition prints)
This "Both" package was created for the client who knows in advance they want all of their first edition prints in handmade albums & a formal coffee table album to display.
MORE ABOUT SARAH DICICCO PHOTOGRAPHY
OPTION FOUR
" I WANT IT ALL "

(Designed Formal Album, 2 Parent Books & First Edition Prints in Albums)
This "All" Package was created for the clients who, well… Wants it All!
MORE ABOUT SARAH DICICCO PHOTOGRAPHY
KIND WORDS FROM OUR BRIDES, GROOMS, CLIENTS AND PROFESSIONALS
Luis and I got home late tonight, but first thing we did was open up your box (loved the presentation!!) and spent a lot of time looking through the albums.  I can't believe how many pictures there are–phenomenal!  It's going to be a tough decision when we get around to picking what will go into albums.
The pictures are beautiful, and I can't wait to show our family and friends when they come down to visit us.  Thank you so very much for everything!
I will be in touch soon and will let you know when we're ready to start talking about an album.
Much love to you and your husband, and thanks again for a spectacular job!
See more testimonials here
WHAT WE DO…
Whether you are just starting to look for your wedding photographer or you already booked us and just want to get excited again, the above video is a quick recap of some of what we do.
WHAT YOU GET…
When planning a wedding there can be so many different options, packages and styles to choose from it can get overwhelming. The " What you get" video will help to roughly outline some of your package options that are listed above in the boutique wedding packages.
PHOTO TIPS AND FREQUENTLY ASKED QUESTIONS
What is the difference between first edition images and proofs?

Proofs are raw images that are sent to the lab directly from the camera. There is no post production done on the images. They are also known as digital proofs and proof magazines. There is very little value to this!

First Edition Prints are images that have been perfected before printing. This allows me to pay extra close attention to each image without altering the image in a "cheesy or fake" way. I remove scars, exit signs and other imperfections. This is a real value to the images that are produced!
None of the final printed images are watermarked!

What questions should I ask photographers about packages?
It is helpful to have a clear idea of what your needs are when you start going into meetings with photographers. Write a "want" list! Do I want: man vs women, proofs vs formal album, all day coverage vs hourly, quality vs price.

(1) When photographers "include" albums in a package it is often limited to a number of pages/images. Ask photographers, how much are prints and albums after the wedding?
(2) I Keep it personal! Make sure you are going to have stunning images with creative meetings or engagement portraits. Getting to know your photographer is key to feeling comfortable in front of the camera!
Why do you offer images "at cost" after the wedding?
I come from the feeling that just because you can charge a lot, does not always mean you should!
Because I spend so much time creating the perfect first edition prints, once they are online and in the albums, I do not have to Retouch the images when my clients are ready to place print orders. I would rather my clients buy as many images as they want at a low cost and have a great feeling throughout the entire process. This also avoids people trying to reproduce the images cheaper and poorly. This way I am able to produce a high-end product the whole way through!
I do offer custom printing as an upgrade.
Why is time so important to creating our images? I thought digital meant fast…
The word retouching in today's world is something that can be a misperception. We have become a society of "I want it now", but beautifully timeless wedding photos are the exception to that rule! Even with digital images being instantaneous, time should be spent with each image perfecting, printing & packaging, not just cut onto a disc and given away.
How do I select the correct package?
I keep it simple! The last thing my bride needs is more decisions and have more options. Image quality should always come before add-ons and albums. I would recommend my signature package (The Either) if you are unsure of your needs. This option allows you to have 1000 perfect moments captured and perfected from the beginning. If you find yourself feeling overwhelmed with having over a thousand images, I would consider my formal album package (The Or). It allows my brides who are decisive to make a beautiful album with only their favorite images from the beginning.
How do you know if you picked the right photographer for the job?
Listen to your heart! The whole process of planning a wedding is an emotional one and you should follow that all of the way through. The same way you knew you met your soulmate should be the same way you should feel about your photographer. This will make the connection of self to image that much easier!
Do you provide retouching, color adjustment or other corrective services?
I spend 50 to 80 hours after the wedding perfecting the images. This includes retouching to what I feel is appropriate. Any additional specific retouching can always be added at a later time at $200 an hour.
How far in advance do I need to book with you?
My clients book out differently. I have some clients that book more than a year out and then sometimes I get a phone call for a wedding next month. To make sure you get all of the vendors you want without the stress of the deadline, trying to book as early as possible will save you stress and give you peace of mind.
How would you describe your photography style (e.g. traditional, photojournalistic, creative)?
I am a mix of different styles. I am a fine art photojournalist with a soft traditional eye. When I am photographing family portraits I understand the value of tradition and on the moments in between I am a fine art photographer. In my heart, I am a photojournalist capturing the moment with natural light and emotion.
How would you describe your working style?

NOTE: The answer should help you determine whether this is a photographer who blends into the background and shoots what unfolds naturally, or creates a more visible presence by taking charge and choreographing shots.
My working style is a perfect blend of standing back and allowing the moment to unfold while capturing images from a distance & taking charge of the day and timeline when I need to. Some couples are not fully comfortable in front of the camera or not really sure what to do. In those situations it is always best to have a photographer that can control a crowd and move people when necessary. But to do so gently is key!
What do you think distinguishes your work from that of other photographers?
I am not about trends! I am a lifestyle photographer hoping to give my clients a collection of timeless images that will be cherished forever. My clients are not looking for the latest trend in wedding photography, they are looking for a high-end level of service and beautiful images to take with them through life. When it comes to wedding photography, classic beauty is enduring.
Do you have liability insurance?
I carry a liability insurance policy and can supply a certificate of insurance to any locations upon request.
Will you give me the negatives or the digital images, and is there a fee for that?
I do not charge for releasing the images for my clients to archive at the end when everything is completed. One high resolution DVD or thumb drive is included in the original pricing. If you want the digital files early, they are available for purchase by download through my boutique. I think it is a very important for my clients to have the images available to them on to archive. Please keep in mind that the images are still copyrighted by Sarah DiCicco Photography.

I do recommend printing through the studio to make sure the highest print quality is obtained. If you print somewhere else, I cannot guarantee the quality of reproduction.
Why do you take on a limited amount of weddings a year?
It has never been a desire of mine to be a high turn over wedding factory. I do it because I love it, plain and simple! My goal is to not only document your wedding but also those moments though life. When my ultimate goal is to capture all of your big moments & occasions, it makes me work harder and look out for what I know to be right. I know I would much rather have someone looking out for me, my needs and desires, rather than just doing a job because they were hired to do it!
What do you wish all couples knew before hiring a wedding photographer?
Finding a photographer that puts you to ease is more important than often realized. On the day of the wedding there are enough stresses, you don't need a photographer adding to it. When you feel relaxed with your photographer, it is easier to share the emotion and intimacy of the day. Your photographs will look much more relaxed and you will enjoy the experience so much more.
Questions to Ask Yourself:
(1)Do I feel a connection with this photographer as well as his/her photos? Are our personalities a good match?
(2)Am I comfortable with this person's work and communication style?
(3) Has this photographer listened well and addressed all my concerns?
(4) Do I feel my photographer is looking out for my best interests?
(5) Do I want all of my images displayed in hand made linen albums, or am I looking for a small selection of images in a formal book?
If you have any other questions you can call 610-348-2199 or email
[email protected]
Sarah DiCicco directly.
PORTRAIT PHOTOGRAPHY SESSION
ENGAGEMENT

Congratulations on your engagement!
Whether your engagement is brief or over the course of years it is a very special time in every couples growing life together. In the engagement process, you find more about each other than you knew before and fall deeper and deeper in love with this person that makes your heart race. The joy that shows on the faces of a newly engaged couple is something that is unlike any other stage of love. That is why doing an engagement session is so much fun.
MORE ABOUT SARAH DICICCO PHOTOGRAPHY